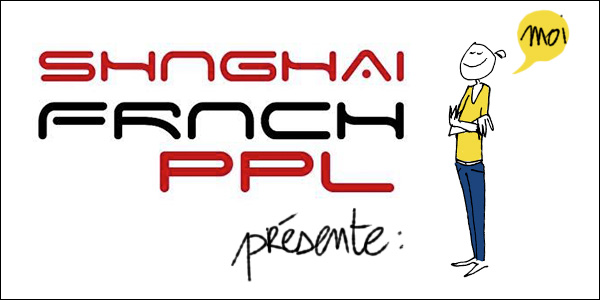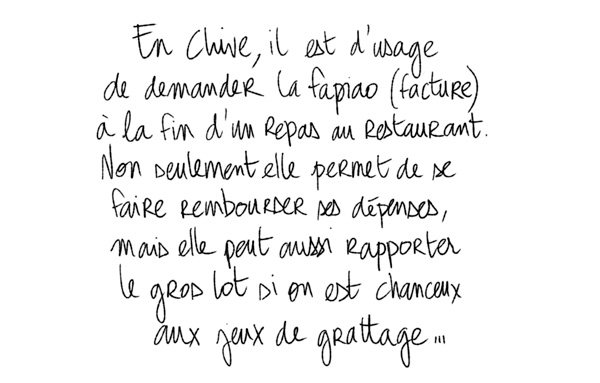 In China, it is normal to ask the fapiao (official receipt)
after a meal in a restaurant. It can allow you to expense,
but if you are lucky, you can make a small fortune
through the scratch and win game on the fapiao.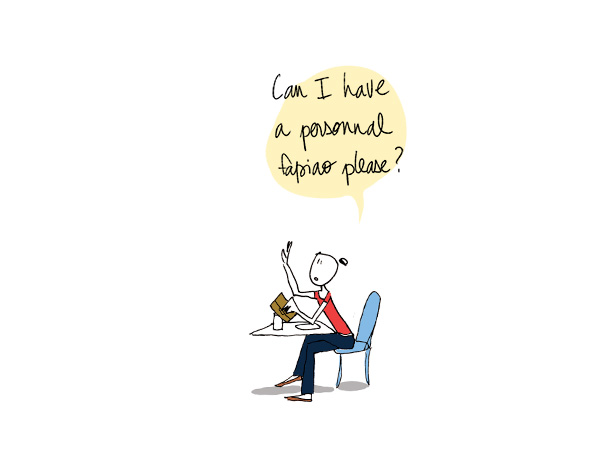 Puis-je avoir la fapiao s'il vous plaît ?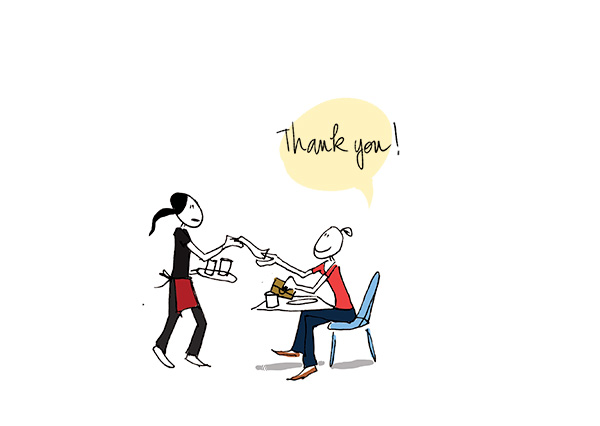 Merci !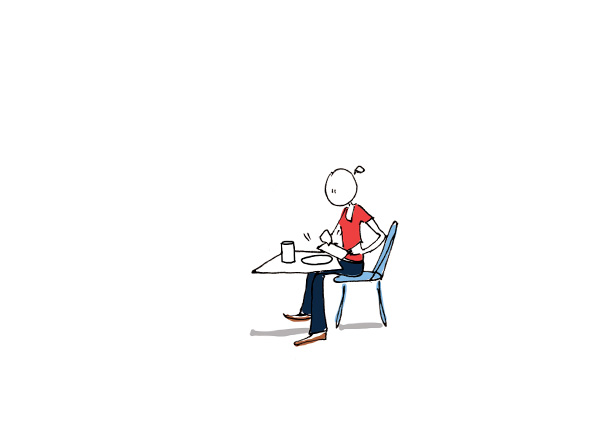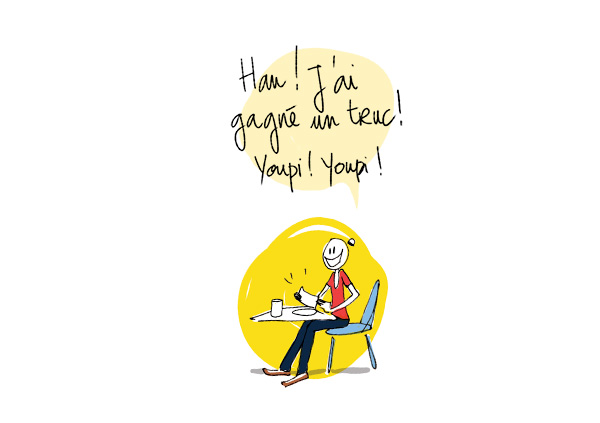 Yes! I won something!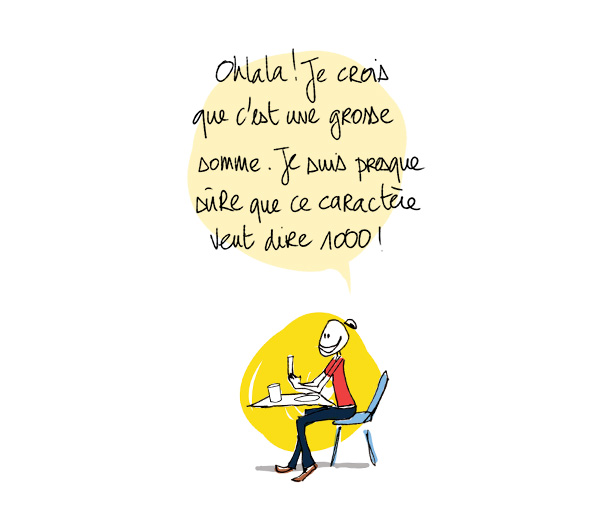 I think it is a lot of money!
I'm almost sure that this character means « thousand »!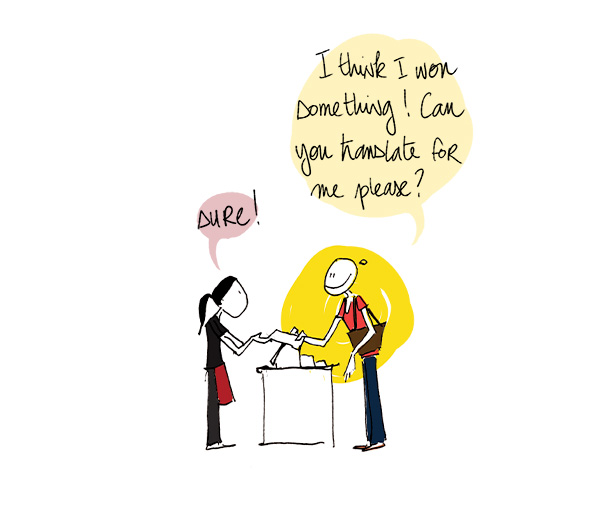 La ptite Lu : Je crois que j'ai gagné quelque chose,
pourriez-vous traduire pour moi ?
La serveuse : Bien sûr !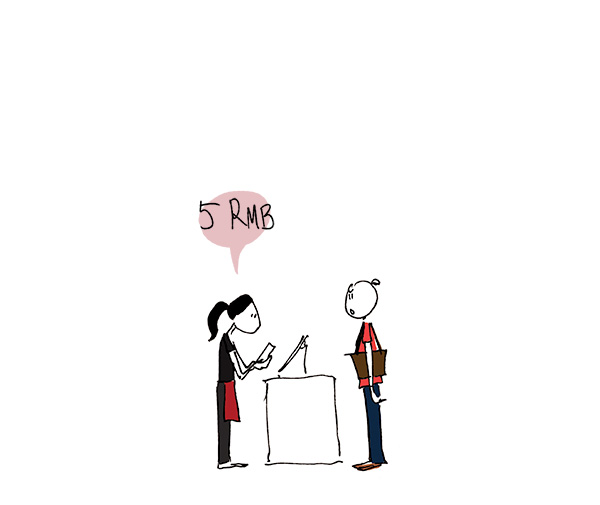 La serveuse : 5 RMB (0,63 Euros)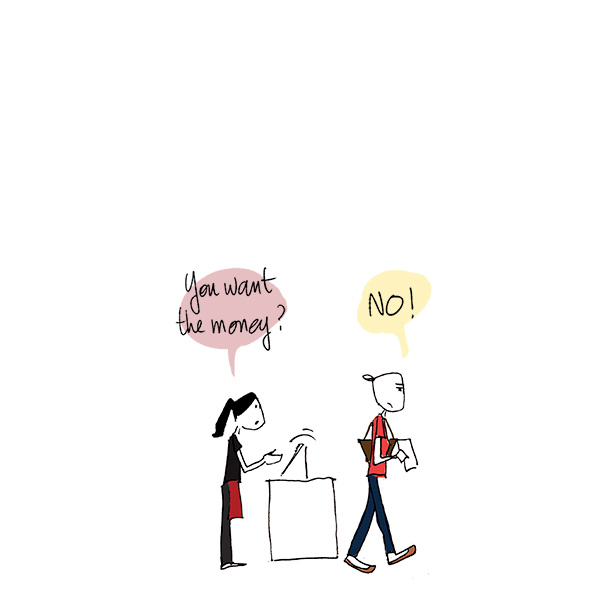 La serveuse : Vous voulez l'argent ?
La ptite Lu : NON !
Et oui la désillusion arrive, mais on ne se décourage pas et on redemande la fapiao au prochain resto ! On peut gagner jusqu'à 1000 euros donc ça vaut le coup d'essayer !  Et vous, vous êtes chanceux aux jeux de grattage ?
Bon sinon vous avez peut-être remarqué mais ces derniers temps, c'est un peu n'importe quoi sur mon blog. J'ai eu de petits (énormes) soucis de serveur. J'ai été hackée bien comme il faut, spams à gogo, liens chelou (de site de boule) dans mon code, du coup désactivation de mon site, ma newsletter qui marche plus… J'ai failli pleurer tellement je ne m'en sortais plus.
Bref, J'ai dû fermer les commentaires pour régler une partie du problème, mais Saint Facebook est là, alors vous pouvez quand même commenter grâce à lui.
Un gros ménage est prévu, un jour quand j'aurai le temps et l'énergie. En attendant, je fais des ptites Lu. Plein !